"You can go there and celebrate the place itself."
During different moments of her 25 years of political life, Mary-Ann Schreurs was involved with Marienhage. From the start she was aware of the importance of this area for the city, and whenever possible, she fought for making the area widely accessible. She is very enthusiastic about the result and praises the role of DELA. "Despite all the bumps, DELA never stopped believing and they pulled it off! DELA truly made a difference."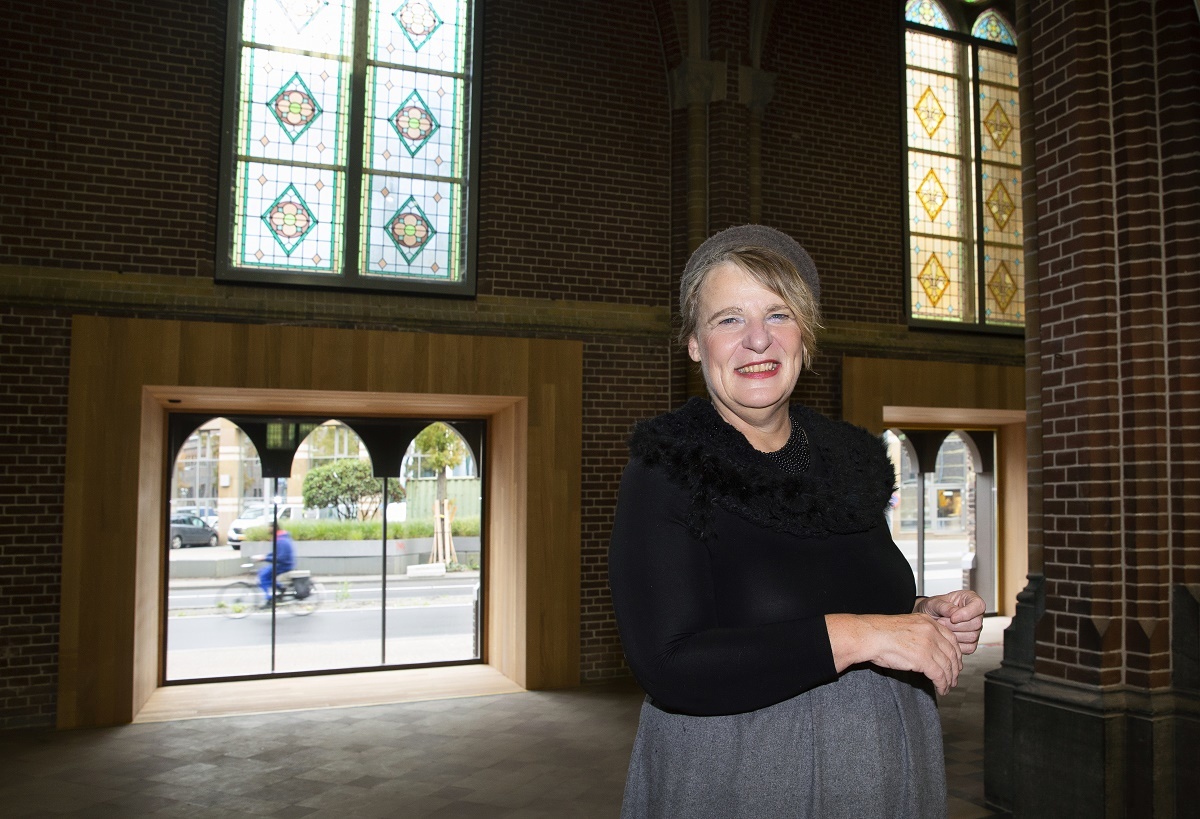 Deferred maintenance
Mary-Ann Schreurs started the story of DOMUSDELA with bringing a negative message. The fathers knocked on her door with the question if the township could take their church over. The church had quite some deferred maintenance and the Augustines did not have the money themselves to finance this. "Unfortunately, at that moment we had to make some considerable cuts so our first response to the fathers was "Sorry, we don't have the money for that."

Archeological findings
For Schreurs, however, that was not the end of this matter. It is in her blood to always try and find a plan-B for projects if they are worthwhile. "I will do everything I can and look for alternative solutions. The experience taught me that this is almost always the case. Sometimes you just have to find an alternative route. "That's how it went with the approach of the fathers' problems. "When they first came to us there had just been some archeological findings. From these findings the importance of this place and its history for Eindhoven became apparent. Soon after, the realization came that it would be fantastic to keep this place intact and to give it back to the city. We had no idea how this would be done, but that was the basis for our search. We wanted to find a good and feasible solution for the area. Eventually it resulted in the current DOMUSDELA."