Healthy, tasty and surprising
From pastry chef to a restaurant to an allround catering. Gastronomy has always been the most important drive for our partner Hutten. Cooking at a high level is their passion and that is and remains the basis for all the culinary food they make at and for DOMUSDELA. Qualitative and pure products form the basis for their recipes. Whether it is about the most innovative bites at an event or a healthy lunch at Brasserie Rita. There are always responsible, tasty and surprising products on the menu.

Gastvrijheid en culinair vakmanschap zijn al jarenlang hét visitekaartje van Hutten. Dit maakt Hutten tot de meest unieke conceptcateraar en medeorganisator van spectaculaire events en betekenisvolle ceremonies. Hutten maakt bijzondere momenten en momenten bijzonder. Overtreft verwachtingen van mensen en geeft altijd net dat beetje extra. Door alles met oprechte gastvrijheid, het meest smaakvolle en beste eten en drinken, ambachtelijk bereid, verrassend en natuurlijk duurzaam.
Brasserie Rita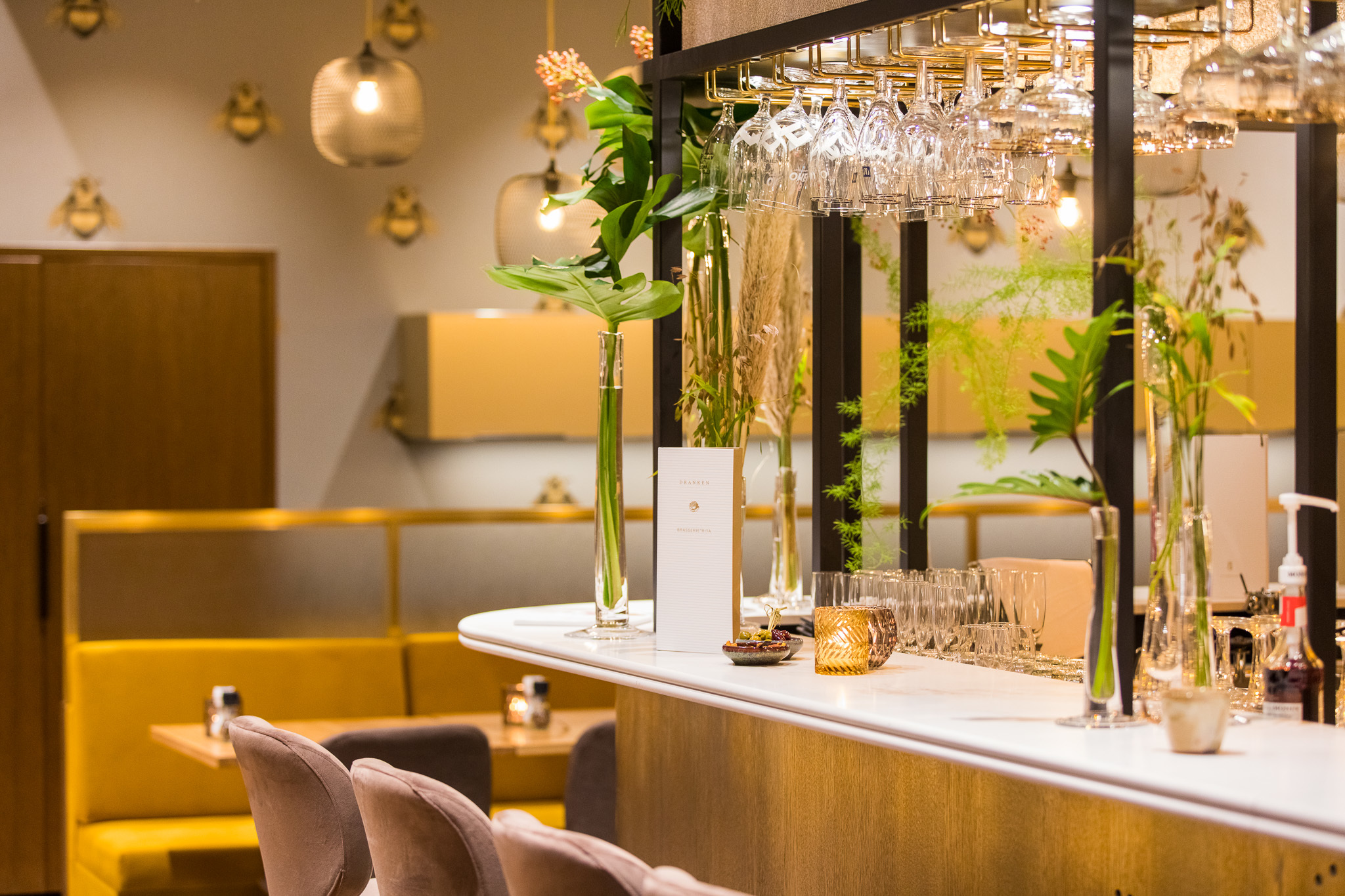 Saint Rita, patron of the hopeless causes and impossible affairs, the paragon for forgiveness and tolerance lives on in the heart of Eindhoven, at the former Augustine monastery Mariënhage. The way in which she looked over everyone who called upon her, is the way we look after you at Brasserie Rita. It does not matter what your heritage, sexuality or mental condition is, Rita welcomes you. With true hospitality, classical dishes with a modern twist, on a historical location where new memories are formed. Feel free to take a seat in this cosy brasserie, in our botanical conservatory or on the grand terrace in our indoor garden. On behalf of all Rita's we welcome you!